Dr. Maggie Augustyn
Dentist, Owner, President, CEO
In my book, life is about people. It's about connecting with people, about making the effort to create relationships. I don't look at myself at someone who 'fixes teeth.' Teeth are not separate from the person. I have the honor and privilege of serving my patients and bringing them to better health. Watching my patients smile is what keeps me going. I pride myself on getting to know my patients. I want to be a resource, an educator and an advocate for the health of their mouth. It's been said that if you love what you do, you'll never work a day in your life… well… I've never worked a day in my life"
Dr. Amrik Singh
Practice Owner & Practicing Dentist
My goal….to restore and maintain your faith in seeking out dental care. To give you the confidence in knowing that our practice, as a whole is the place to be…a fun-loving, professional, comfortable, and safe environment. It's also to dispel any negative impressions, opinions, or preconceived notions you may have about seeking out dental care.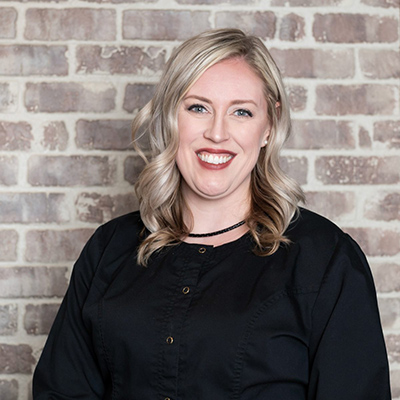 Amanda
Office Manager
I have been working in the dental field for over 20 years, starting out on a clinical team when Happy Tooth was established in 2006. I was promoted the role of Treatment Coordinator, and then quickly to Office Manager within 2 short years. Being an employee of Happy Tooth is an honor. Drs. Augustyn & Singh are sincere, compassionate, and the finest in their field. These two dentists care about the health and overall well-being of their patients, as well as their team members. Happy Tooth has a family atmosphere that is welcoming and genuine. I could not have asked for a better place to come to work every day, and feel truly blessed to call Happy Tooth my work home. As manager, I strive to perfect the office systems and protocols with my teammates to better serve our patients. In my continued role as a treatment coordinator, I help utilize insurance benefits as best as my experience and ability allows. It is my goal that our patients feel comfortable and experience the best standard of care.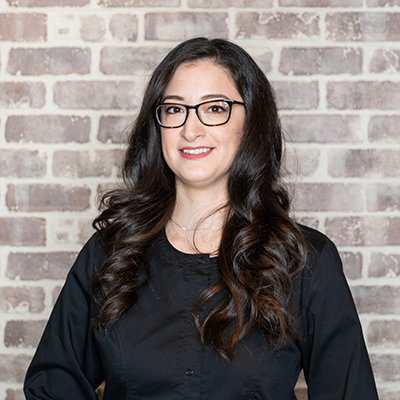 Sarai
Insurance Coordinator
I have been a proud member of the Happy Tooth team since 2007. Thinking back, I never imagined I would have stayed here for almost 15 years! I began with Happy Tooth part-time, as a side job, nothing serious. But I ended up loving it, because of our team. This made me decide not to leave. Throughout the years I have seen Happy Tooth grow tremendously, from a 4 to a 7 operatory clinic. Happy Tooth has seen me grow as well, from a young receptionist to now billing/insurance specialist and mother plus all of it in between.
Coming to work is effortless for me. Not many can say they enjoy waking up and coming to work, but I can. We are all like family here and we all care and treat our patients like they are part of that family.
I'm grateful every day that I have found my home in the workforce and that I am able to call Dr. Augustyn and Dr. Singh not just my bosses but more importantly family. They are the most amazing humans in the world! A great team is nothing without great leaders!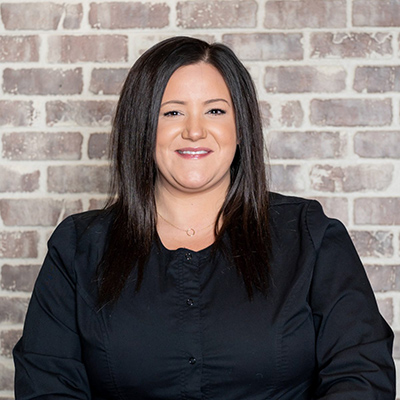 Stephanie
Treatment Coordinator
I have been a proud member of Happy Tooth since 2012 and I truly love what I do! As a member of the benefits team, I take pride in helping patients understand the financial aspect of their dental needs. "I am here to answer any questions you may have about treatment plans, insurance coverage, and billing."
Working at Happy Tooth has been such a great experience! Dr. Augustyn and Dr. Singh are passionate about the care they provide their patients and have created such a fun and vibrant workplace. They encourage all of us as a team to express our creativity through special talents and interests like, interior decorating or listening to our favorite music during the workday. Happy Tooth is truly a one-of-a-kind office and we would love to invite you to come to experience it for yourself!
When I'm not in the office I enjoy exploring the outdoors, fishing, crafting, and interior decorating.
Yadira
Patient Services Coordinator
I have been blessed to work at Happy Tooth with Dr. Augustyn & Dr. Singh since 2017.  I have learned, experienced, and grown so much in this great office. I have also created great memories and relationships with everyone (team and patients).  Everyone on the team is very professional and dedicated.  Our great Drs. Augustyn and Singh are experienced, friendly, humble, and kind; as well as the rest of our team which makes our patient experience a family-like visit.  Being part of this team gives me pleasure and fuels me to get up every morning to come to work and provide a friendly and comfortable experience to all of our patients. We are all very supportive of our duties and responsibilities in and out of the office.  I could not ask for a better place to work while gaining professional experience and most of all having fun doing it. We are a happy family at Happy Tooth and our goal is to make everyone part of it too.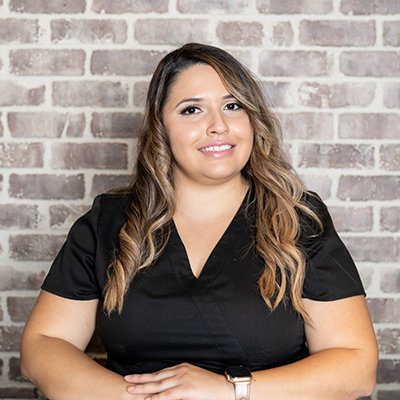 Yesica
Clinical Assistant
I have been working at Happy Tooth as a dental assistant for 4 years now and I am happy to call this place my home. The best part of my job is helping patients get past their fears/anxiety and making them feel more confident about coming for the dentist. I consider myself a happy and outgoing person. When not at work, I like to spend time with my daughter.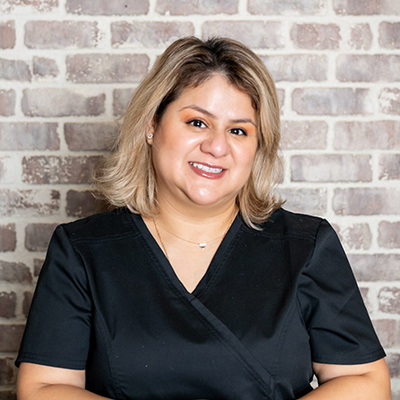 Marella
Clinical Assistant & Team Lead
I have been with Happy Tooth since 2016. I took a short break for a while but decided to rejoin my work family once again in 2020. This has been the best decision I have made in my career path. Since my return I have expanded my knowledge, working along with and together with our amazing Doctors. They have guided me throughout every step of my journey. I am passionate about my what I do, especially being able to provide a healthy routine for all of our patients, including teaching them the healthy way of maintaining their oral hygiene. Another best thing about my job is knowing that I have eased up someone's fear or anxiety. This makes me feel like I was able to make a difference and brings me personal joy. The Doctors here truly care about their patients and the team.
Michelle
Clinical Assistant
I'm a part of the clinical team at Happy Tooth. In general, I have been working as an assistant for 8 years at a few offices but have found my home, here, at Happy Tooth. I love working with our knowledgeable, caring, amazing, funny, down to earth Doctors. I love making our patients feel comfortable and like they are coming to see friends. When not at Happy Tooth you'll find me at a baseball and softball field checking on my kids or at home watching many streaming networks with my family.
Elizabeth
Clinical Assistant
I am part of the clinical Team I have been in Happy Tooth for 7 months. Arriving on time is one of my priorities, and I take pride in giving my best everyday. I offer help to co-workers so we can provide our patients an excellent experience.
Tiffany
Clinical Assistant
I have been an assistant for 2 years and could not be happier to have found my family here at Happy Tooth.
I love performing clinical tasks during the day and taking care of patients in need of care. I always try to make them feel comfortable because we know dental appointments for some can be stressful.
When I am not here at Happy Tooth you can find me browsing for hours at your local Target.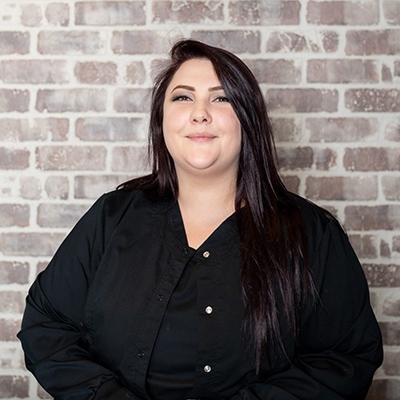 Gerda
Practice Concierge
My story at Happy Tooth started in September of 2021. It was 5 minutes into my interview with Dr. Augustyn that I knew this was the place I have been searching for. As soon as the conversation started flowing, I could immediately see her passion for dentistry and her love and appreciation for her team. Dr. Augustyn and Dr. Singh are incredibly intelligent and special people, I feel very blessed and honored to be part of the team and work alongside them on their mission to help people become and stay healthy. I'm very thankful for the opportunity of getting to know all my coworkers and proud to call them my friends. It's been an amazing learning experience so far and there are no words to explain the dynamic that thrives here. I look forward to waking up every day and growing, learning, and conquering the day with my team!
Diane
Registered Dental Hygienist
I have been at Happy Tooth since 2022. I knew the very first time I stepped in the office and met everyone this was going to be my dental home. Everyone here is very professional and caring.
I have been a Dental Hygienist since 2000 and love what I do. It is a privilege to work with Dr Augustyn and Dr Singh. They truly care about their patients and always do what's best to help them achieve the ultimate in dental health.
When I am not at work I spend my time outdoors working in my yard, fishing and spending time with family.
Denise
Registered Dental Hygienist
While I am very new to Happy Tooth Dental, I am not new to the dental field. I worked for 10 years as a dental assistant and loved it. I got to see and experience all aspects of dentistry, which lead me to pursue a career as a registered dental hygienist. I have had the privilege of caring for patients' oral and total health as an RDH for 17 years now. The basic concept of removing bacteria from teeth has not changed much over the time, but it has been interesting and enlightening to see the relationship evolve between what goes on in a patient's mouth and their body. I also get to be a big part of making sure they understand that as well. Mouths come in all shapes and sizes, as well as people's personalities, and it is an honor to be able to get to know and understand the patients that walk through the door.
The Team at Happy Tooth Dental has been very welcoming and kind, and it is obvious how dedicated they are in the different roles that they play and how they interact with the patients. I am looking forward to getting to know the team more and can definitely see myself here for many years to come.
In my spare time, I enjoy reading, walking and bike riding. I relish family time with my husband, son and daughter. I look forward to the weekends when I get to watch my kids play soccer.
Melissa
Benefit Team Member
Hi Everyone! I am a new member of the Happy Tooth family excited to learn about dentistry and our patients, our family, our friends. The environment at Happy Tooth is extremely welcoming and positive which is what attracted me most to this opportunity. I genuinely enjoy helping patients and making them smile. I am here to create an amazing experience for all, for as long as I work here.
Request a 
Happy Tooth

Visit!

We are here to help with all of your dental needs & questions.