Meet Our Dentists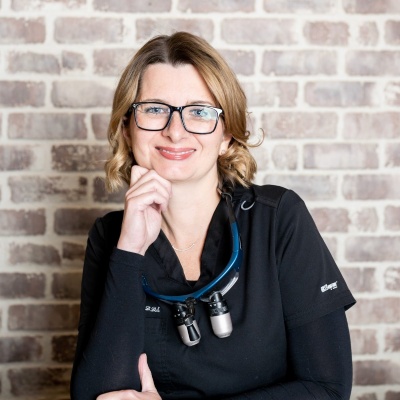 Maggie Augustyn, DDS
FAAIP, FICOI
Dentist, Owner, President, CEO (est. 2005)
In my book, life is about people. It's about connecting with people, about making the effort to create relationships. I don't look at myself at someone who 'fixes teeth.' Teeth are not separate from the person. I have the honor and privilege of serving my patients and bringing them to better health. Watching my patients smile is what keeps me going. I pride myself on getting to know my patients. I want to be a resource, an educator and an advocate for the health of their mouth. It's been said that if you love what you do, you'll never work a day in your life… well… I've never worked a day in my life.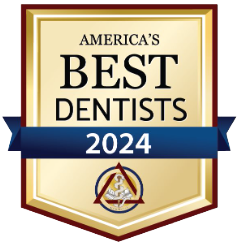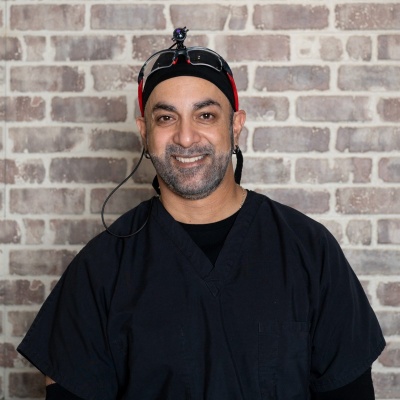 Amrik Singh, DDS
Practice Owner & Practicing Dentist (est. 2006)
My goal….to restore and maintain your faith in seeking out dental care. To give you the confidence in knowing that our practice, as a whole is the place to be…a fun-loving, professional, comfortable, and safe environment. It's also to dispel any negative impressions, opinions, or preconceived notions you may have about seeking out dental care.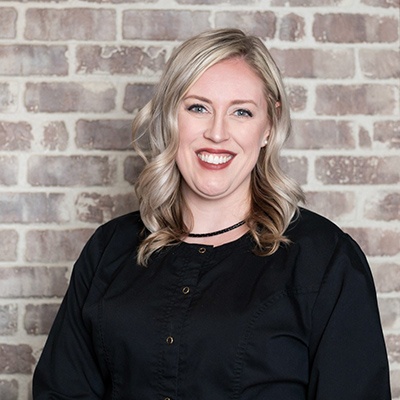 Amanda
Office Manager (est. 2006)
With more than 20 years in the dental field, I joined Happy Tooth in 2006, starting in clinical and rising to Treatment Coordinator and Office Manager within two years. I'm proud to work for Drs. Augustyn & Singh, who are compassionate, sincere, and care about the health and overall well-being of their patients, and their team members. Our welcoming and genuine family atmosphere makes Happy Tooth an honor to work at and I feel truly blessed to call it my work home. As Office Manager, I optimize systems and protocols for top patient service. In my continued role as Treatment Coordinator, I maximize insurance benefits and ensure a comfortable, exceptional standard of care.
Meet the Registered Dental Hygienists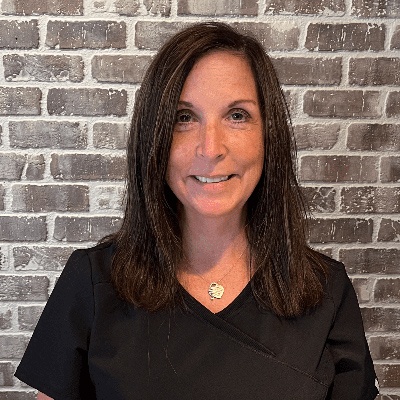 Diane
Registered Dental Hygienist (est. 2022)
I have been at Happy Tooth since 2022. I knew the very first time I stepped into the office and met everyone this was going to be my dental home. Everyone here is very professional and caring.
I have been a Dental Hygienist since 2000 and love what I do. It is a privilege to work with Dr Augustyn and Dr. Singh. They truly care about their patients and always do what's best to help them achieve the ultimate in dental health.
When I am not at work I spend my time outdoors working in my yard, fishing, and spending time with family.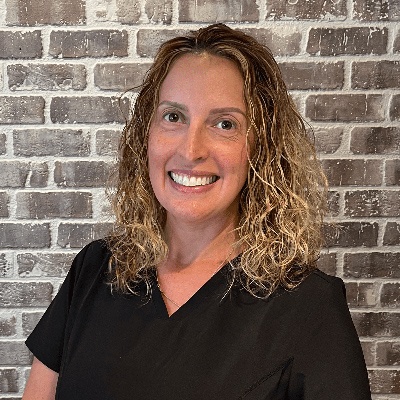 Denise
Registered Dental Hygienist (est. 2022)
I am a passionate and experienced dental hygienist with a loving family and a great deal of knowledge in oral healthcare. I have worked in the dental field for almost 30 years with 18 years of dedicated service as a dental hygienist. I have honed my skills to provide exceptional dental care to my patients. I have a warm and friendly demeanor that creates a welcoming atmosphere, ensuring that each visit to the dentist is a positive and comfortable experience for all. I am excited to have found Happy Tooth because everyone here believes in the same philosophy when it comes to the overall dental experience.
Meet the Clinical Team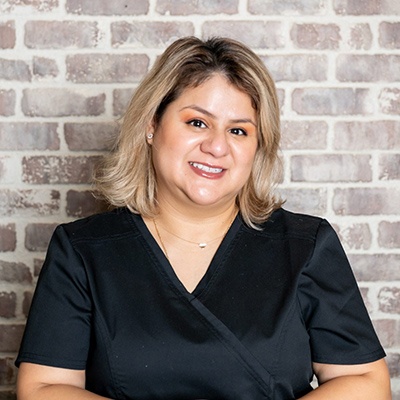 Marella
Clinical Assistant & Team Lead (est. 2018)
I have been with Happy Tooth since 2016. I took a short break for a while but decided to rejoin my work family once again in 2020. This has been the best decision I have made in my career path. Since my return I have expanded my knowledge, working along with and together with our amazing Doctors. They have guided me throughout every step of my journey. I am passionate about what I do, especially being able to provide a healthy routine for all of our patients, including teaching them the healthy way of maintaining their oral hygiene. Another best thing about my job is knowing that I have eased up someone's fear or anxiety. This makes me feel like I was able to make a difference and brings me personal joy. The Doctors here truly care about their patients and the team.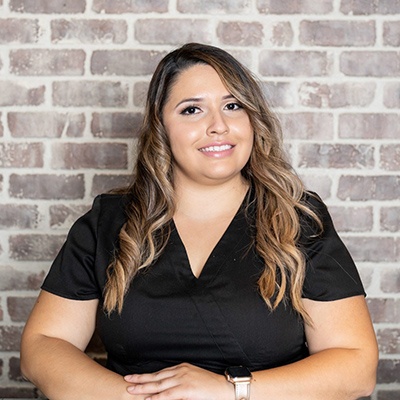 Yesica
Clinical Assistant (est. 2018)
I have been working at Happy Tooth as a dental assistant for 4 years now and I am happy to call this place my home. The best part of my job is helping patients get past their fears/anxiety and making them feel more confident about coming to the dentist. I consider myself a happy and outgoing person. When not at work, I like to spend time with my daughter.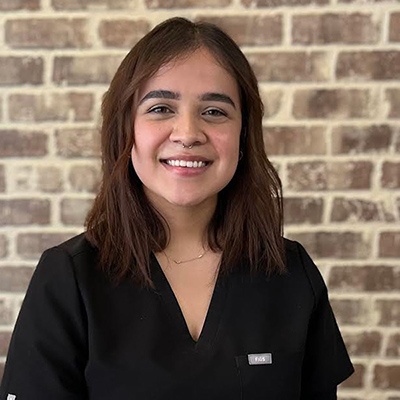 Denise
Clinical Assistant (est. 2023)
At Happy Tooth, I am part of a compassionate and devoted team. I am so excited to be a part of it. I have been a dental assistant for nearly 3 years now and I'm glad to have found a dental office where patient care and satisfaction are top priorities. Dr. Augustyn and Dr. Singh are a pleasure to work with and I am excited to work alongside helping patients obtain happy teeth and a healthy smile. I would trust them with my teeth and even my fur babies' teeth if they provided that service!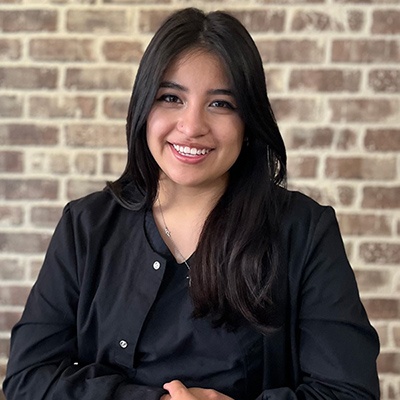 Leslie
Clinical Assistant (est. 2023)
I have more than seven years of experience in dentistry. Despite the evolution in dentistry, the concept of taking great care of patients and their oral health has remained the same. I find joy in witnessing life-changing smile transformations and helping alleviate patients' treatment anxieties. Happy Tooth feels like home, thanks to welcoming colleagues like Dr. Maggie and Dr. Singh, who are so genuine and sweet. The benefits and clinical teams have helped me tremendously along this journey and I am excited about my future here. Outside work, I enjoy strength training, traveling, hanging out with friends, building Legos, and long strolls to Target.
Meet the Admin/Benefit Team
Sarai
Insurance Coordinator (est. 2007)
I've proudly been a Happy Tooth team member since 2007, initially joining part-time as a side job – never imagining I'd stay for nearly 15 years. But I ended up loving it, because of our team. Throughout the years, I have witnessed both Happy Tooth's and my growth, from a four- to a seven-operatory clinic and from a young receptionist to a billing/insurance specialist and mother. I genuinely enjoy coming to work; it feels effortless, thanks to our close-knit work family that extends to our patients. I'm grateful to consider Dr. Augustyn and Dr. Singh not just bosses, but family, and they are exceptional leaders essential to our remarkable team.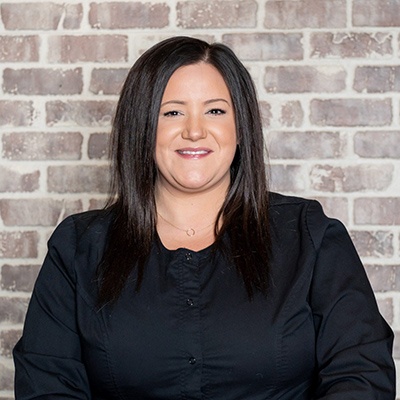 Stephanie
Treatment Coordinator (est. 2012)
Since 2012, I've been a proud member of Happy Tooth, loving my role on the Benefits team, where I assist patients with the financial aspects of their dental needs. Working at Happy Tooth has been such a great experience! Dr. Augustyn and Dr. Singh are passionate about the care they provide their patients and have created such a fun and vibrant workplace. We're encouraged to showcase our unique talents and interests as a team, such as interior decorating and listening to our favorite music while working. Happy Tooth is an exceptional dental office, and we welcome you to come and experience it firsthand! When I'm not in the office I enjoy exploring the outdoors, fishing, crafting, and interior decorating.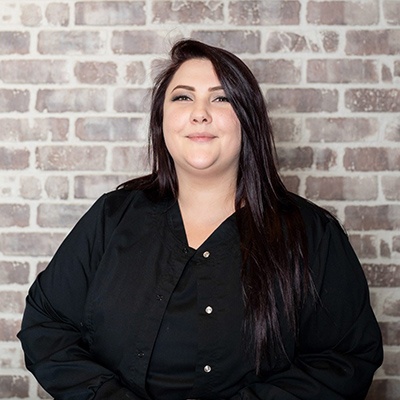 Gerda
Practice Concierge (est. 2021)
My story at Happy Tooth started in September of 2021. Within five minutes of meeting Dr. Augustyn in my interview, I sensed this was the place I had been searching for. Her passion for dentistry and appreciation for the team was evident. Working alongside Dr. Augustyn and Dr. Singh – two remarkable, intelligent, and dedicated individuals – is an honor and blessing as we strive to promote oral health. I'm grateful for the opportunity to get to know all my coworkers and proud to call them my friends. The dynamic that thrives here can't be explained in words, and it's been an inspiring learning experience. I look forward to waking up every day and growing, learning, and conquering the day with my team!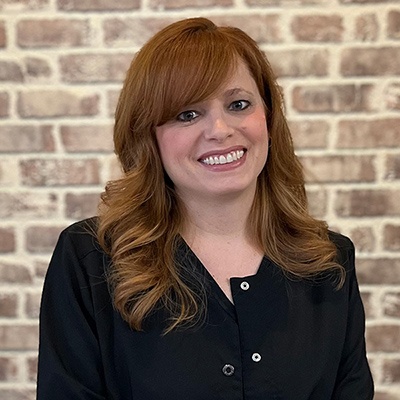 Kim
Treatment Coordinator (est. 2023)
I feel fortunate to have found my work home here, as a member of the happy tooth team. I knew from the start of my interview that I wanted to be a part of this positive and compassionate group that starts with Dr. Maggie and Dr. Singh and includes all the staff.
As a Treatment Coordinator, I am happy to help our family of patients understand and navigate their treatment plans, insurance coverage, and billing questions.
When I am not working, I enjoy reading, cooking, music, and spending time with my family.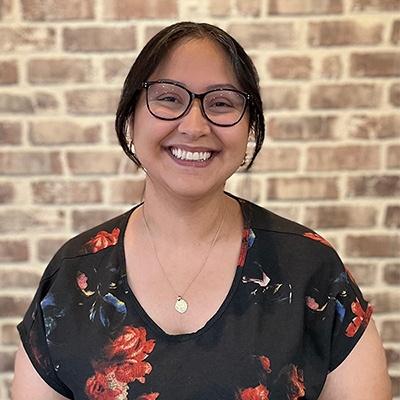 Isabel
Patient Concierge (est. 2023)
I'm Happy Tooth's Patient Concierge. I love and get the opportunity to help others and put a smile on their face. Happy Tooth is so welcoming and full of positive people who are here to help you meet your dental needs and dreams. I always look forward to working with an awesome team, great patients, and friends along the way. When I'm not at work I like reading suspense novels, going on nature walks, and thrifting for cool home decor finds.