Your Smile
Matters to Us
At Happy Tooth, we know you want to be seen and valued. We provide inclusive, exceptional dental care in a welcoming environment so you can feel at home and empowered with a smile that shines as bright as you.
We welcome you
We understand what it's like to feel ashamed, or even a little apprehensive, about your oral health. This is why we are passionate about putting you at ease with friendly, comfortable dental care.
We listen to you
You deserve the gift of our undivided attention. We take a genuine interest in getting to know you so you can be sure we understand what is most important to you.
We care for you
No matter your age or last dental visit, you have choices that can give you the smile you've always wanted. We create personalized care plans tailored to fit your pace and desired goals.
Dental Services
Our heartfelt commitment resides in delivering unparalleled dental services within a comfortable and friendly space. Here you will find solace and empowerment and achieve a radiant smile that mirrors your inner brilliance.
Your Friendly Happy Tooth Dentists
Our practice focuses on patient care in an atmosphere of joy and laughter. We pride ourselves in taking an unconventional approach to dentistry, all while believing in honesty and integrity. We provide prompt dental treatment, which means we do our best to see patients on time. Whether you are a new patient or a long-standing one, we see emergencies within 24 hours.
No matter your age or the current state of your mouth, in just three steps, we will be able to help you transform your smile.
Step 1
Visit Happy Tooth in Elmhurst Illinois
We take the time to listen to you, understand your goals, and walk you through everything we can do together to improve your smile and oral health.
Step 2
Get Your Personalized Treatment Plan
Together, we will create a personalized treatment plan allowing you to choose the pace of your care, ensuring you feel comfortable every step of the way.
Step 3
Achieve the Smile of Your Dreams
When we work together, we will restore your smile, your oral health, your freedom, and your confidence. We can't wait to see you smile.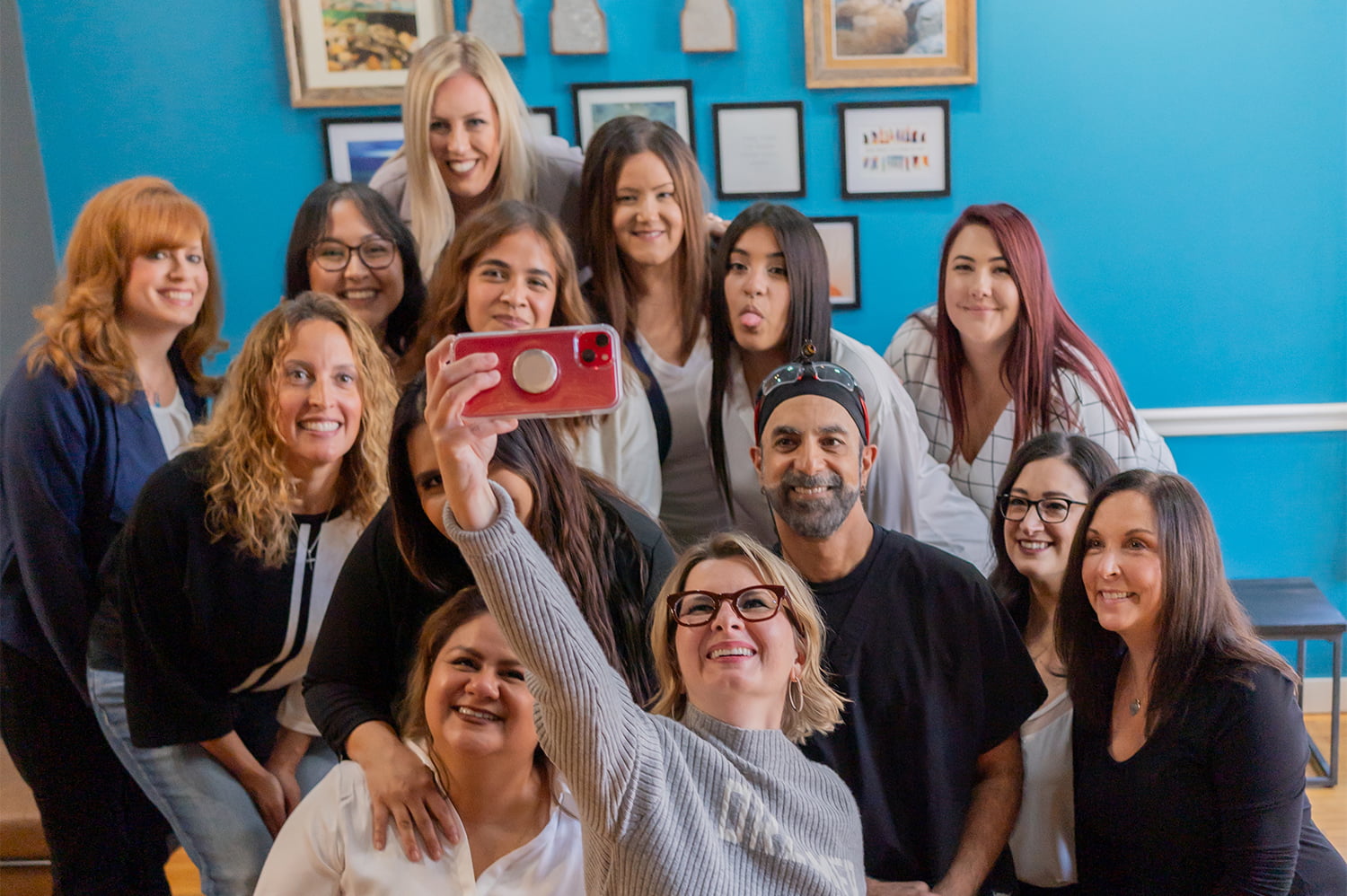 Here's What Makes Happy Tooth Patients Happy
See what people like you are saying about us!
I had major dental done at Happy Tooth. Dr. Maggie did the work and she was fantastic!!! I never felt a thing! I will be recommending Happy Tooth to all my neighbors and friends if you need a local Dentist that is fair, clean, neat, and charges fair prices this is the place for you!!!!!
- Terry S.
Dr. Augustyn is very approachable and a master of her craft. I needed two crowns due to some cracks forming in my teeth and the entire procedure was absolutely painless. She is very attentive to her patient's comfort. All the assistants are so kind as well!
- Anja
Dr. Maggie Augustyn is just amazing!! She is very thorough and makes the dental experience a good one. I have had Dr. Singh as well and had a pleasant experience too. The office is clean and the staff is wonderful. I had a lot of past traumatic dental experiences going back to my childhood and basically have avoided the dentist. I now have to face going through some extensive dental work-I won't go anywhere else.
- Laurie C.